20 août 2019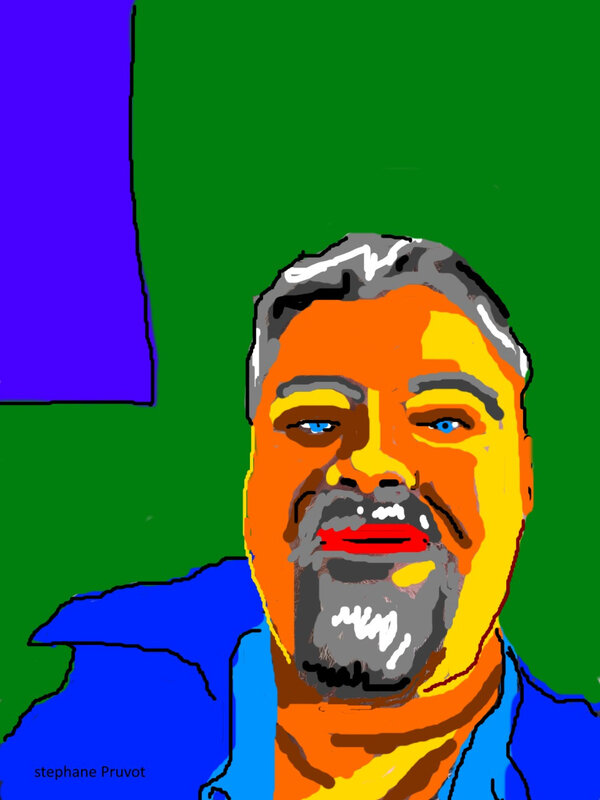 20 juillet 2018
The wind the driven in the nothingness ;
Face downwards,
He waits for the light.
The wind fzde nothingness ;
Fills closed,
He remains lengthened
The wind bustless in the nothingness ;
Wrinkled eyes
It lies
Finally the wind pushes clouds.
Helping hnad towards the sky,
Where are you ?
You flavor misses me
Your accent, your eyes
My love
I look for you
Your charisma. Your hair
Alwayq with nice hair
Or freely
Are you near me ?
I like your photo of you .
I like your feeling.
My love you are far
And nevetheless in me
I would find you
A day, our day.
It is certain.
My love
Always
My love
Present ;
Increasing ;
Feedingit, of our exchanges
Since the beginning
For our future
I allways believe in our fate
But I do not want to suffocate you
Then how to continue ?
Let us have a dialogue
Let us be present for each other
Let us continue to build all the time
Then let us stay together
All the time
19 juillet 2018
At the bottom
Nothing is such
Only account outstrips her
Between her and me
I love I attract
I atise this passion wich separates us
Which fires in me
One thousand once had
I tells her my love
Every time she answers me
I too my love
And I consider in it hard as iron
Then I give in and the promise a present all this to show my certainly affection in our own way
We make love
I take some pleasure thanks to her and I hope that it is mutual
My beautiful
My unique my soft
For ever
The desire was to say things
About her
Of me
Not to think more than of you
Why you ?
For her
For me
For you my futur girl, and my future son
The futur will tell is us
I already wait for too long for this moment there and
I know that thanks to her that that
I like my dream will come true
He will take life
Will make of me a father
For everythingAnd I would be proud of it
Warm, lavish
Always present to mark the example
Soft presence often I miss her
My mother source and maternal strength,
That I hope Always eternal
Every moment last,
She,
Always present, allways supported me
When my life was lacking
or that he seemed to my everything to have lost
And it is its vertue,
That I hope one day to pass on
In my marvels,
Because we call it of love
Love nursery school for his child
Platonic love.
Link so strong as him maybe unique
The patience of the strength is needed to help to make a man.
The education, the gift of is, its presence
Disagreement sometimes
But allways there
My mother...
18 juillet 2018
The sad land
Silence,
The blue flocks of snow
Take one's flight
With prudence
He wind sly blows
In my head
The poor flat ground
Cover up the black
Shadows.
Detonation!
Only blood flowers
Cause to boom
On sad road
Of my look
The eyes
Have stayed closed
The hands signed
Against dirt:
Silence...
15 juillet 2018
Your hot breath on my skin warms me the heart
Your laughter rocks me the soul
Sometimes your tears
Sad forerunner
Congeals the time
Freeze my hands
And finally there;
I dare to take you in my arms
Squeeze up everything against me
My love my strength
I ask you and beg
You does not take away
You too much from me
Because without you I feel vulnerable
And it is my strength which I draw from you
The win im my haire
The wine in a bottle
I drink the glass
I again drunkness
My foot is cool
my look is sad
my eyes where pour
my solitude
your look is great
your hands was softs
why the nigth surround's
The light on the streetlight is cold
the rain is song your smile
I poke you to night.
Every day missing you
Every day the love is true.
My love I walk to the city
The night surround and iI feel you.
The rythm of my foot trace a melody.
The song is beauty.
The words are doing to life.
My body rythm the night
In the street of ghetto.
My princess is true
My princess it's you.
I sing in my head
Your blue regard
in my hart.
The song is my destiny
The black is my way
In the chicago street
to the midnigth the policy his
I am cross the road with my gun.
But the death is quickly.
The violence is hard
my spirit too
Why you don't here
My love my soul
I hate my life
You close you eyes
The murderer it'sme
I kill you
The love is true
my mind mad
I am only one on this city
on the chicago street.